<!-TD BACKGROUND= "images/tblbk.jpg"> <!-button only navigation begin-->

<!-Home>
<!-Stock Footage(vid)>

<!-Webpage design>

<!-Trivia>
<!-Screen Savers>

<!-Contact us Register>

<!-Order>
<!-Order> <!-button only navigation end--> <!-Copyright and Contact-->

Copyright © 2001
Webmill Internet Designs<!-†>
ALL RIGHTS RESERVED


If you have any questions and/or comments about the site, please contact us by e-mail webmill@hotmail.com

<!-END NAVIGATION COLUMN> <!-WEBPAGE BODY BEGIN-->
<!-***heading webmill design********************>


<!-webmilldesigns>


<!-***heading webmill design********************> <!-***content webmill design********************> <!- Web page design, development, custom made to meet the clients needs>


<!-Webpage design>
Webmill Design provides Web page design, development, monthly maintenance contracts as well as freelance support. Each site/page produced by Webmill Internet Designs will be custom made to meet the clients specific needs.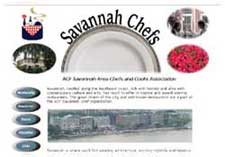 The vision for your site is an opportunity for your Company to create a marketing tool to spread information about benefits of your product/service and to provide a stopping point on the internet. Our goal is to enable your site to engauge visitors and build image identity.


The following addresses are examples of sites I have built, support with a description of my responsibility...

<!-Web page design examples>
<!-design examples 1>

kcstarnesautobody.com
Built and Maintain...- The purpose of this site is to advertise the Auto Body services.

thenaturalplacetolive.com
Built and Maintain.....The Natural Place to Live is a unique real estate development in Charleston, SC this site promotes the property.

acfmidlands.com
Built and Maintain...- This site was developed to provide information about meetings and events for a Columbia, SC Chefs group.
<!-design examples 2>

buythebunch.com/
Built and Maintain...- Flower services in the areas of arrangements and dried flowers.

absolute-woman.com
Built and Maintain...- Absolute Woman is a retail clothing site directed at clothing for a full figured woman.

linkadoption.com
Built and Maintain...- The Link Adoption site was developed to find Christian family homes for adoptive children & focuses domestic couples who want to adopt children.
<!-design examples 3>

Bluewateraviation.com
Built and Maintain... - Bluewater Aviation is webpage to rent a vacation home in Alaska and provide tour services.

gfen.info
Built and Maintain.....-The Gas Food Equipment Network is a site that serves the Natural Gas Food industry with products and articles used in the food industry.

whplatts.com
Built and Maintain... - WH Platts Inc. is a company that sells broadcast television equipment, presentation systems and computer based video editing equipment to professional and broadcast customers.
The services I offer include production of a website from concept to completion which includes the following:
- design website based on client objectives
- production of code
- graphic development
- navigation/organization
- ongoing maintenance

Look to Webmill Design to help build you Internet image identity through use of graphics (photos, icons, logos, etc.), clickable graphics with audio, animated GIFs, sound clips, digital video clips, stock or custom backgrounds, and customer reply forms.

Web Page Maintenance Includes:
Includes updating pages/content and verifying links, adding new information to web page(s), adding additional links and transfer of files(FTP) to Web Server. Changes/Additions to your web pages done on a scheduled or as needed basis.

<!-CLOSE ENTIRE RIGHT SIDE OF TABLE>
<!-OK>