This page contains footage clips and a list of Antique Automobile Stock Video Footage/programs.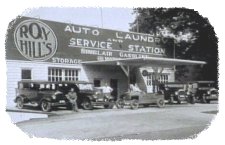 This Stock Footage is a valued resource for the broadcast, production houses and corporate clients concerning historical pieces.

Since automobiles have been a part of American society since the beginning of the 1900's many scenes double as historical period pieces. Designers can use historical pictures and moving footage on your website to enhance your pages. Historical scenes are available in managable lengths or in preselected scenes.

This archival footage is available through the years 1900 - 1950. Years beyond 1950 are limited. Free research for up to one hour based on your project needs.

<!-************************************************************>
<!-standard program list format begin>

The following is a short list of titles. If you see a title/subject of interest, please inquire.

<!-PROGRAM TITLE>
<!-PROGRAM DESCRIPTION>
<!-*******************************> <!-standard program list format begin>
<!-PROGRAM TITLE>
<!-PROGRAM DESCRIPTION>
<!-standard program list format end>
100 YEARS OF AUTO
A series of film clips and stills of antique autos. This tape was for the 100th anniversary of the automobile, 1885-1985.
1915 BUICK ACROSS SIERRAS FROM SAN FRAN/RENO
Silent Film with subtitles documenting the travels of a 1915 Buick across the Sierras from San Francisco to Reno.
AUBURN DUSENBURG CORD VINTAGE VIDEOS
The Art of the Auto... Making Pleasure Makers... The Classic Era... <!-ADC-ART OF THE AUTO, THE ADC-ART OF THE AUTO, THE ADC-Making Pleasure Makers ADC-Making Pleasure Makers ADC 1927 ADC-The Classic Era ADC-The Classic Era Auburn- Cord Duesenburg ADC-VINTAGE VIDEOS/ART OF THE AUTOMOBILE ADC-VINTAGE VIDEOS/ART OF THE AUTOMOBILE>
THE AMERICAN ROAD
This program traces the development of an automobile in manufacturing and it's effect on the American Public. The emphasis is on Ford Products and the Model T.
AND AWAY WE GO
This program, reviews the history of the automobile and how it changed the American way of life.
ASSIGNMENT RELIABILITY
Buick engineers step through the process they follow for reliability on the 1960 Buick Lesabre.
AUTO BIOGRAPHY
This program begins in the horse and buggy age and follows the history and development of the auto industry.
AUTO HISTORY S-S
Still images of Auto history
AUTOMOBILE ... IT'S FIRST 100 YEARS
Automotive Documentary on the Mercedes Benz 100 year history. Vintage film includes the first century of the auto from 1885.
BEYOND A PROMISE
Story of the Studebaker done from the perspective of a small dealership.
BIOGRAPHY: HENRY FORD - The American Road
A biographical sketch of Henry Ford in his automotive and personal life. Ford historical montages
BUICK 1967 MODELS RUNNING FOOTAGE
1967 car lineup running footage
BUICK 67TH ANNIVERSARY SHOW PREMIERE
Dancing girls, marching bands and the 1967 Buick line-up is featured. 1967 car line running footage.
BUICK CAR COMMERCIALS 1959-67
Car Commercials
BUICK CAR COMMERICIALS 1967-70
Car Commercials
BUICK FACTORY, 1940 BUICK FACTOR
Silent B&W film showing engine and transmission manufacture, instrument wiring, and testing in 1940.
BUICK SPECIAL PRODUCTS
This program is a recording of a VIDEOWALL produced for Buick Special Products and Advanced Concepts.This program features racing footage of Buick sponsored cars in 1987.
BUICKS' BUILDING FOR TOTAL VICTORY
This B&W film shows how Buick mobilized for war production during WWII and also highlights engineering achievements that improved material quality and plant efficiency.
CADILLAC 50'S RUNNING FOOTAGE
B & W video of 1955, 57, 58, 59 Cadillac product footage.
CADILLAC SHOWS THE WORLD
"Cadillac Shows The World" covers Cadillac from 1909-1937. Kettering talks about the self starter
CHANGING ARCHITECTURE OF THE AUTO BODY, THE
A program showing the changing body styles of cars, sports cars and special bodies.
CHEVROLET: MISSION AND LEGACY
This program looks at the history of Chevrolet from a whole-sale orientation. All stills used were old advertisements.
DIVISIONAL IMAGE PRESENTATION
Highlights of Buick history, old ads and assembly plants. (sound slide show)
AUTO PARADE 1901
Coney Island Blvd
AUTO RACES ORMOND, FLA
Ormond Florida Auto racing 1904
AUTOMOBILING AMOUNG THE CLOUDS
Auto footage 1904
AUTOMOTIVE RACE FOR VANDERBILT CUP
Vanderbilt Cup Auto racing 1904
FIRST GLIDDEN TOUR, THE 1905/1900 parade
Series of silent segments of 1905 models in a hill climb. 1st Glidden tour 6:57 Auto Parade 1:11 Auto Parade on Coney Island BLVD. 1:21 1901 Ormond Florida Auto Races 1905 3:05 Automobile Race for Vanderbilt Cup 2:08 Automobiling Amoung the clouds 6:14
PARADE, 1900 AUTO
Auto parade in 1900. Photographed from the library of ongress paper film collection.
EARLY DAYS OF MOTORING
This silent program starts with a parade of cars all of a 1900 - 04 vintage.
FASHIONED BY FUNCTION
This program explains the reasons that the Chrysler 1933 Airflow was a new revolutionary design for automobiles at that point in time.
GM FIRST 75 YEARS
A musical montage of slides featuring GM cars from the beginning of the Corporation.
FISHER BODY #1 B-ROLL 1949-1963
SHORT MANUFACTURING SCENES ON THE PLANT FLOOR... 1949..50.51.56.57.58.59. 63 RIVERA...1960 AERIAL FB#1..BUICK BODY TRAILER LEAVING PLANT
FISHER BODY, THE END OF AN ERA
This program focuses on the history of Fisher Body #1 and ends with a focus on the plant closing.
FLINT BODY - BUICK HISTORY FLINT PLANT #1 1949-1963
Buick history with VO & stills
FOX MOVIETONE NEWS
News clips on automobiles from 1938...1941...1963 <!-1-1:29 2-1938-1:10...war parade #4-1941 ...1963 22 min>
FROM DAWN TO SUNSET
Chevrolet Plants 1935 - 40
FROM HORSES TO HORSEPOWER
History of Flint from early settlers to development of the automotive industry from carriages to cars of today.
<!-*****************************************> <!-*****************************************>

All footage was tranferred from film, telecini style with a Eiki projector with a 5 bladed shutter eliminating flicker with a Broadcast Quality camera with plumicon tubes to preserve the soft tone only film can provide.